The Full form of ADB stands as the "Asian Development Bank" (ADB), a regional development bank established on December 19th, 1966, has played a vital role in fostering social and economic development across Asia. Let's uncover the full form of ADB and delve into its history, functions, objectives, missions, and impact on the member countries.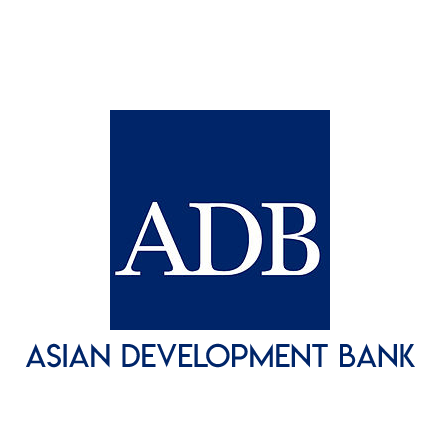 Full Form of ADB: Asian Development Bank
Historical Evolution of ADB
The formation of ADB was approved in 1963 by the ministerial conference of Asian economic cooperation.
ADB was officially established on December 19th, 1966, with 31 member countries, initially focusing on food production and rural development.
Takeshi Watanabe served as the first President of ADB.
In 1970, ADB issued collaboration worth 16.7 million dollars in Japan.
ADB transitioned to providing low-interest loans to assist developing countries in 1974.
In 1982, ADB opened its first office in Bangladesh to aid the country's development.
In 2004, ADB allocated over 8 million dollars for the post-tsunami recovery efforts in Sri Lanka, India, Indonesia, and the Maldives.
In 2014, a midterm formal assessment of the Strategy 2020 was conducted, resulting in organizational changes to strengthen and enhance the bank's operations.
Functions and Objectives
ADB provides technical assistance to member countries, offering advisory services and support for developmental projects.
The bank focuses on social and economic development by providing loans and equity investments at discounted rates.
ADB assists member countries in formulating international-level policies and plans.
ADB's main objective is to reduce poverty and promote economic growth among member countries.
The bank recognizes the interdependence of social and economic growth and aims to act as a pillar of human development.
ADB strives to empower and strengthen the position of women in society, supporting them in various scenarios.
Missions and Visions of ADB for 2023
Mission:
ADB's mission is to support member countries in reducing poverty and achieving sustainable economic growth. The bank collaborates with government sectors, private sectors, NGOs, and foundations to provide support.
Vision:
ADB envisions providing advice, knowledge, technical assistance, and loans to developing member countries. The bank mobilizes funds to facilitate the growth and development of member countries.
Policies and Strategies
ADB's Strategy 2020, approved in 2008, guides the bank's operations to minimize poverty and promote economic growth. The strategy emphasizes developing private and public sectors, good governance, gender equality, and expanding foundations and community-based organizations.
ADB's operational segments include infrastructure, energy, water supply, sanitation, urban development, and economic development. The bank also provides support in areas such as health, disaster response, and emergency assistance.
ADB has been successful in providing essential services to Asian regions, with a total amount of 21.7 billion dollars in 2011.
Funding Sources for ADB
ADB relies on financial support from other institutions to facilitate economic growth and development in member countries.
The bank has raised 118 million dollars through rupee-linked bonds and has facilitated coordination between the India International Exchange in India.