At 81, Martha Stewart continues to defy expectations and push boundaries. The renowned businesswoman and media personality has made history by becoming one of Sports Illustrated's swimsuit cover models, surpassing previous record-holder Maye Musk. The magazine proudly announced this groundbreaking choice on Monday, sparking admiration and inspiration among fans worldwide.
Inspiring People at Every Age
In an Instagram post, Martha Stewart expressed her desire for the cover to motivate individuals to embrace new experiences, regardless of their life stage. She highlighted the importance of trying new things and shared a video clip from her podcast interview with MJ Day, the editor in chief of SI Swimsuit. The video showcased stunning images of Stewart's photo shoot in the Dominican Republic, capturing her emerging from the water donning a stylish blue swimsuit and sunglasses.
A Legacy of Entrepreneurship and Success
Martha Stewart founded Martha Stewart Living Omnimedia in the 1990s, establishing herself as a prominent figure in the culinary, entertainment, and homemaking industries.
Her brand quickly became synonymous with excellence in cooking and entertaining, earning her a loyal following of enthusiasts.
Stewart's influence extends beyond cookbooks and recipes, as her products range from cookware to magazines and even towels, leaving a lasting impact on households worldwide.
Through her television shows, Stewart has mesmerized audiences with her expertise and captivating presentation style.
One of the unexpected highlights of her career has been her collaborations with rapper Snoop Dogg, which brought a unique and joyful dynamic to their projects.
Despite facing personal challenges, including a conviction in 2004 for lying to the government about a stock sale, Stewart has demonstrated unwavering resilience and determination in her endeavors.
A Diverse Array of Cover Models
Sports Illustrated's swimsuit edition is known for its diverse selection of cover models, and this year is no exception. Joining Martha Stewart on the cover are recording artist Kim Petras, acclaimed actor Megan Fox, and model Brooks Nader. This impressive lineup showcases the magazine's commitment to representing a variety of talents and celebrating beauty in all its forms.
Unveiling the Swimsuit Issue
To commemorate the release of the 2023 Sports Illustrated swimsuit edition, a star-studded red carpet event will be held on Thursday in New York. Celebrities, models, and industry insiders will gather to honor this year's cover models and the magazine's iconic tradition. Fans can grab their own copy of the issue when it hits newsstands on Friday, eager to witness Martha Stewart's historic appearance and the breathtaking images captured within its pages.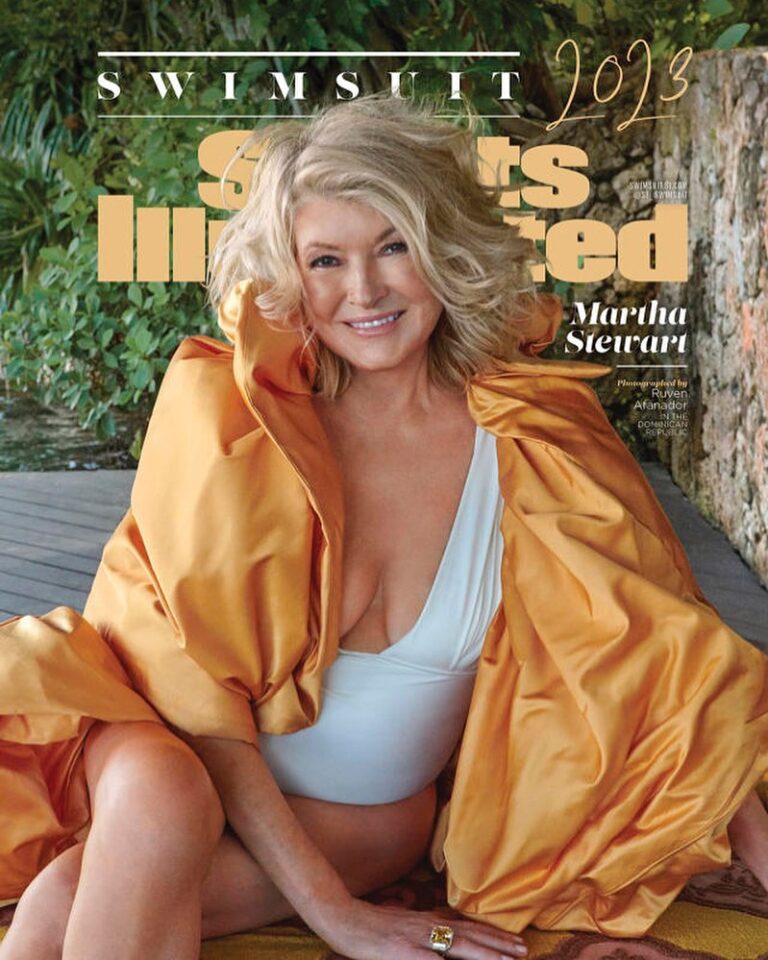 Also check:
Martha Stewart

Maye Musk

MJ Day

Kim Petras

Megan Fox