Hey, Do you feel nervous about interview? No need to worry we got your cover. In this blog post today we will reveal our little secret, by following you may also be able to get 100% selection 💯 on your interview. It's a free tool offered by google known as "Google Interview Warmup." By using this free tool you will be well prepared for any interview questions that your interviewers may ask.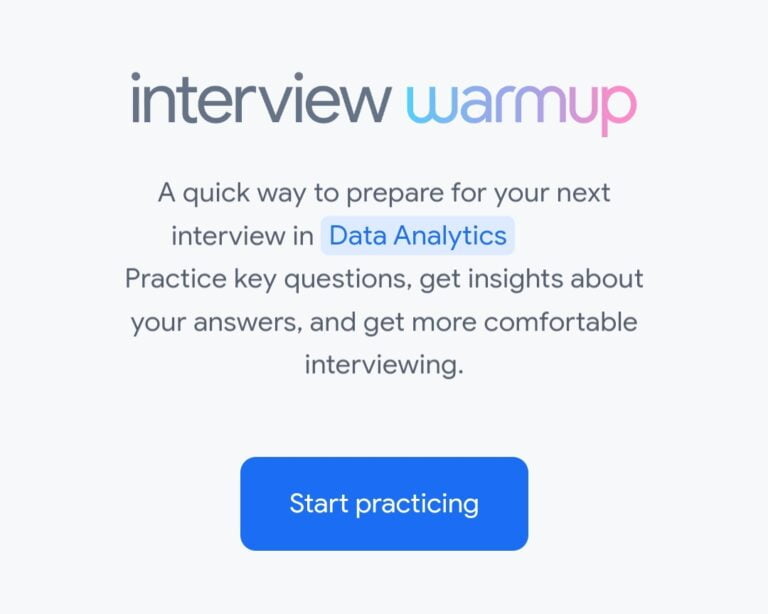 Google Interview Warmup
"Google Interview Warmup" is a free tool offered by Google which help job seekers 👨‍💼 to prepare for interview. It has the different field option by choosing one. It will ask you different interview questions where you need to enter your answers and check your progress by reviewing it.
Google Interview Warmup Tutorial
This free tool is easy to use and navigate. This is all thanks to google that given us such a marvelous platform which continuously helping many job seekers nowadays. Here let me give you a step-by-step tutorial that "How you can use "Google Interview Warmup" tool on your phone, tablets and windows.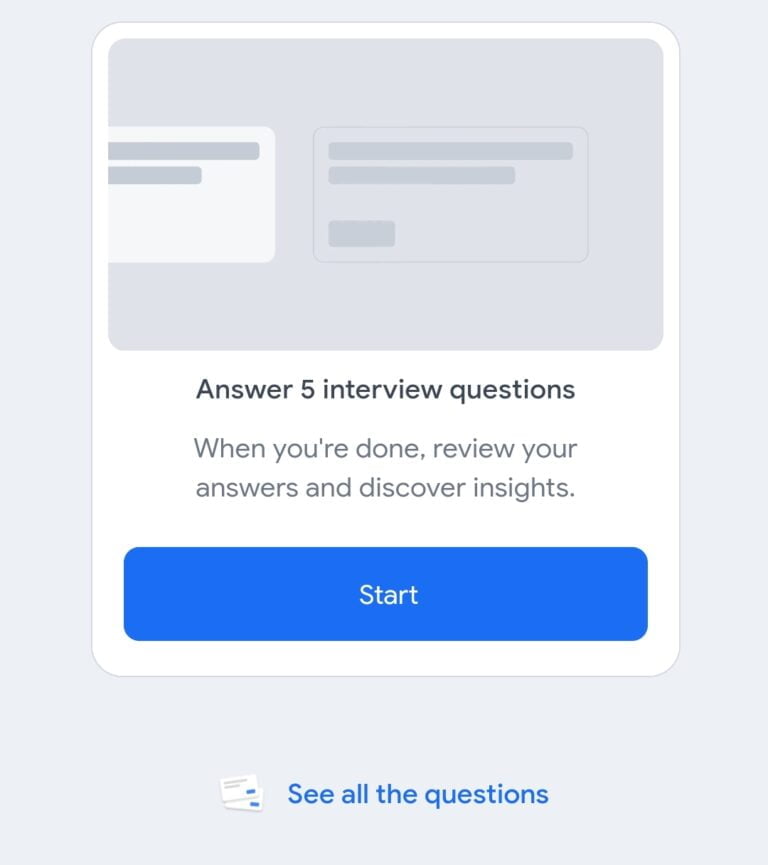 Step 1: 🔍 Search for "Google Interview Warmup" on Google search engine platform and click on the first link appear on the search result page.
Step 2: After making to the website homepage just tap on the "Start Practicing" button which appears. NEXT, choose fields from available options.
Step 3: In this step, from available field options select "General" and it will promptly ask you to answer 5 interview questions🙋 Tap to start "Answer"
Step 4: Now, review the answer and keep repeating as many times as you want.
Google Interview Warmup (Field Option)
Google Interview Warmup tool features many things. But here let me give you an overview of different field options which is available on website.
By choosing those options you will able to unlock 🔓 different interview questions and their answers par with fields. Thus, cover broad spectrum of job seeker to ace interview.
The available field options on "Google Interview Warmup" tool are as following:
Data Analytics
E-Commerce
IT Support
Project Management
Ux Design
General
I hope this tool will help you prepared for interview and secured desired job with ease.
Thank you and keep following for more post like this.